Join us!
Monday thru Saturday Noon to 5:30pm
We invite you!
Experience our hospitality celebrating Wine Club, harvest parties,& events to benefit our local community. 
Looking to book an event at Basalt Cellars? Our production and barrel room are available to rent for your private party. Give us a call (509.758.6442) for details.
Saturday, February 10th
Event:
Holy Family School 9th Annual Wine & Brew Tasting
Time:
6- 9 pm
$25 per ticket, $30 at the door
Thursday, May 10th
Event:
Wine Tasting Cruise with Water2Wine Cruises
Location:
Richland, WA
Tickets:
$45
Give us a call at the winery for details!
Tomato Bros Wine Takeover
Event:
We invite you to meet us at Tomato Bros in Clarkston for their Wine Takeover featuring Basalt Cellars!
Date:
Thursday, September 20th
Time:
4-8 pm
Enjoy 30% on Basalt Cellars wine bottles.
Saturday, May 12th
Event:
Wine Tasting Dinner Cruise with Beamers
Time:
5 pm
Call and reserve your spot for this wonderful evening!
Friday, August 17th
Event:
Chef, Hop & Vine
Dinner Cruise
For $125, participants will enjoy a jet boat ride up to Heller Bar where a 5 course dinner and wine tasting awaits them.
Call The Lewis Clark Valley Chamber 758-7712 and reserve your spot for this wonderful evening!
Wine & Widsom Series
Event:
We invite you to join Basalt Cellars and the Asotin County Library for a wonderful summer series at the winery.
Cost:
Free
Time:
6:30 pm
6.12.18- "The Hidden History of Americans Favorite Music"
7.10.18-"Bandanas to Badges: Songs & Stories of Northwest Workers"
8.7.18-"Feminism and Popular Culture"
8.21.18-"The High Road: Fighting Selfishness Through Dialogue"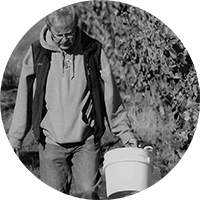 Winemaker Notes
The days are getting shorter and there is a coolness to the morning breeze. What a welcome change after the record heat of summer. While the heat and drought may have been less that pleasant for some of us it has resulted in some apparent benefits to the wine grape crop. Harvest has been 1 to 2...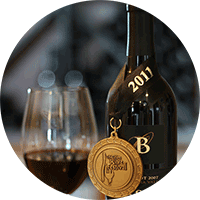 Tasting Room
Our tasting room is open Monday thru Saturday from 12:00 p.m. to 5:30 p.m.. Check Facebook for seasonal Sunday hours . Feel free to contact: Tasting Room: (509) 758-6442
If you can't make it to our tasting room to purchase our wine... you can buy our wines ONLINE or at a LOCATION near you.