Join us!
Monday thru Saturday Noon to 5:30pm
We invite you!
Experience our hospitality celebrating Wine Club, harvest parties,& events to benefit our local community. 
Coeur d'Alene
Gourmet Way
The Dinner Party
Studio 107
Beverly's
Daanen's Deli
Possibilities
The Culinary District
Grangeville
Grangeville Cash & Carry
Oscars Restaurant
Askers Thrift
Kendrick
Phil's Food City
Hardware Brewing Co.
Lewiston
Main Street Grill
The Wrangler
Ernies Steakhouse
Jollymore's: A Dining Experience
MJ Barleyhoppers
Zany Graze
Smokes & Suds
The Blue Lantern Cafe
Seasons Bistro
Rosauers
Southway Pizzeria
Mystic Cafe
Hampton Inn
A & B Foods
Primeland Co-Op
Brocks
Clearwater Casino
Groundwork Brewing
Moscow
Moscow Food Co-Op
Nectar Restaurant
Rosauers
Tapped
Best Western- Seasons
Orofino
Dining on the Edge
Barney's Harvest Foods
Clarkston
Albertsons
Clarkston County Club
Tomato Brothers
Rooster's Landing
Quality Inn & Suites
Saute on 6th
Hays Produce
Ricks Family Foods
Heights Family Foods
Rookies Sports Pub
Lancer Lanes
Pullman
Birch & Barley
Black Cypress
Foundry Kitchen & Cocktails
WSU Visitors Center
Zeppoz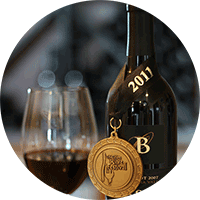 Tasting Room
Our tasting room is open Monday - Friday 11:00 a.m. to 5:00 p.m. and Saturday 12:00 p.m. - 5:00 p.m. Check Facebook for seasonal Sunday hours . Feel free to contact: Tasting Room: (509) 758-6442
If you can't make it to our tasting room to purchase our wine... you can buy our wines ONLINE or at a LOCATION near you.