Join us!
Monday thru Saturday Noon to 5:30pm
We invite you!
Experience our hospitality celebrating Wine Club, harvest parties,& events to benefit our local community.
2016 Viognier – $18
Experience aromas of lemongrass, ripe honeydew and stone fruit, with just a hint of honey on the finish.
2016 Chardonnay – $28
Experience aromas of vanilla, pineapple, and caramel on this lovely, oaked Chardonnay.
2016 Wasem Estate Sauvignon Blanc –  $26
100% locally sourced. Enjoy refreshing aromas of passion fruit, white peach and soft mineral notes. This crisp white wine will compliment salads, seafood, and aged cheeses.
2016 Riesling – $14
This lightly sweet Riesling delivers refreshing aromas of juicy fruit, green apple and apricot.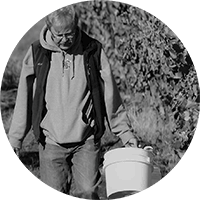 Winemaker Notes
The days are getting shorter and there is a coolness to the morning breeze. What a welcome change after the record heat of summer. While the heat and drought may have been less that pleasant for some of us it has resulted in some apparent benefits to the wine grape crop. Harvest has been 1 to 2...