Join us!
Monday thru Saturday Noon to 5:30pm
We invite you!
Experience our hospitality celebrating Wine Club, harvest parties,& events to benefit our local community.
2014 "ChangeUp" Semillon – $18
In baseball, when the pitcher wants to mix it up, he throws a changeup. That's exactly what our winemaker has done with this wonderful wine. Our new "Changeup" Semillon comes at you with the same beautiful fruit as before, but delivers a whole new experience across the palate. Catch aromas of pear, tropical fruit, and citrus that are perfectly balanced with crisp mouth-watering acidity.
2015 Riesling – $14
Washington's warm fall days and cool nights provided the climate to produce Riesling grapes for this classic wine. Aromas of green apple, pear, apricot, and honey awaken your senses. This slightly sweet Riesling balanced with crisp acidity pairs well with Asian food, cheese, and fruit desserts.
2015 Semillon – $18
This delicious traditional dry white blend was created by combining the wonderful complexity of ripe Semillon with the citrus notes of Sauvignon Blanc.
2015 Viognier – $18
Experience aromas of lemongrass, ripe honeydew and stone fruit, with just a hint of honey on the finish.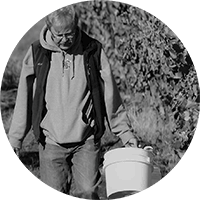 Winemaker Notes
The days are getting shorter and there is a coolness to the morning breeze. What a welcome change after the record heat of summer. While the heat and drought may have been less that pleasant for some of us it has resulted in some apparent benefits to the wine grape crop. Harvest has been 1 to 2...