Join us!
Monday thru Saturday Noon to 5:30pm
We invite you!
Experience our hospitality celebrating Wine Club, harvest parties,& events to benefit our local community. 
Looking to book an event at Basalt Cellars? Our production and barrel room are available to rent for your private party. Give us a call (509.758.6442) for details.
Wednesday, November 8th
Event:
Winemaker Dinner @ Red Lion Hotel
Give us a call at the winery for details!
Thursday, May 10th
Event:
Wine Tasting Cruise with Water2Wine Cruises
Location:
Richland, WA
Tickets:
$45
Give us a call at the winery for details!
Wednesday, November 15th
Event:
Riedel Tasting Event
Time:
6pm
Saturday, May 12th
Event:
Wine Tasting Dinner Cruise with Beamers
Time:
5 pm
Call and reserve your spot for this wonderful evening!
Saturday, February 10th
Event:
Holy Family School 9th Annual Wine & Brew Tasting
"Love the Wine You're With"
Time:
6- 9 pm
$25 per ticket, $30 at the door
Tickets can be purchased at Holy Family School
or Basalt Cellars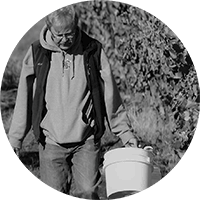 Winemaker Notes
The days are getting shorter and there is a coolness to the morning breeze. What a welcome change after the record heat of summer. While the heat and drought may have been less that pleasant for some of us it has resulted in some apparent benefits to the wine grape crop. Harvest has been 1 to 2...