Join us!
Monday thru Saturday Noon to 5:30pm
We invite you!
Experience our hospitality celebrating Wine Club, harvest parties,& events to benefit our local community. 
Looking to book an event at Basalt Cellars? Our production and barrel room are available to rent for your private party. Give us a call (509.758.6442) for details.
Tuesday, March 28th
Event:
"Women & Investing"
Take Charge of Your Financial Life
Time:
5:30
Sponsor:
Morgan Stanley
Friday, April 21st
Event:
Confluence Grape & Grain
TIme:
6:00 pm
Location:
Lewis Clark State College Center for
Arts & History
Friday, May 5th
Event:
Cinco de Mayo Cornerstone Appreciation Event
TIme:
6:00 pm
Sponsor:
Tri State Hospital Foundation
Friday, May 12th
Event:
Relay for Life
Sponsor:
SJRMC
Thursday, June 1st & Friday, June 2nd
Event:
Wine Club Pick Up Party
(Not a member? Give us a call for details!)
Sponsor:
Basalt Cellars Wine Club
Wine & Wisdom @ Basalt
Event:
Wine & Wisdom
Sponsor:
Asotin County Library
Dates:
June 13th, 6:30 pm "Cerebral Cinema: Movies on the Mind"
June 27th, 6:30 pm "Sasquatch: Man-Ape or Myth"
July 11th, 6:30 pm "The Truth and I: Reading Betty MacDonald in the age of Memoir"
July 25th, 6:30 pm "Hollywood and the Homefront: Tinsel Town's Contribution to World War II
August 8th, 6:30 pm "A Road Runs Through It: Tourism, Culture, and the Politics of Conservation"
Thursday, June 8th
Event:
Riedel Tasting Class
Time:
6 pm
Sponsor:
Basalt Cellars Wine Club
(Call for details, limited to 50 guests.)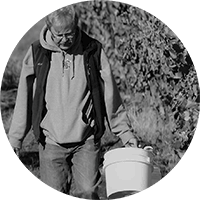 Winemaker Notes
The days are getting shorter and there is a coolness to the morning breeze. What a welcome change after the record heat of summer. While the heat and drought may have been less that pleasant for some of us it has resulted in some apparent benefits to the wine grape crop. Harvest has been 1 to 2...