Join us!
Monday thru Saturday Noon to 5:30pm
We invite you!
Experience our hospitality celebrating Wine Club, harvest parties,& events to benefit our local community.
Purchase your favorite Basalt wines online and have them shipped directly to your doorstep!
VinoShipper.com is our industry preferred online shipping partner. Just select your wines and add them to your cart … you will be redirected to VinoShipper when you checkout!
Remember, wine is precious cargo! Extreme temperatures can damage your wine. To make sure your wine arrives in optimal condition, we strongly recommend selecting 2 Day Air service as your shipping method year round, but especially during extreme weather months (JAN, FEB, JUL, AUG, SEP, DEC). You'll be surprised at how affordable this option is when you shop on VinoShipper!
Please give Basalt a call (509.758.6442) if you have any questions! Cheers!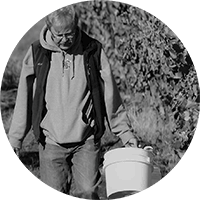 Winemaker Notes
The days are getting shorter and there is a coolness to the morning breeze. What a welcome change after the record heat of summer. While the heat and drought may have been less that pleasant for some of us it has resulted in some apparent benefits to the wine grape crop. Harvest has been 1 to 2...